Bare Naked Reviews is looking for bloggers!
We love experienced bloggers but welcome inexperienced bloggers as well. When you post your blog, your "review" will automatically post to Bare Naked Review's Twitter, T
umblr, Pinterest, Google+, Instagram, and Facebook pages. You will also have access to upload your videos to Bare Naked Review's YouTube channel if interested. There is absolutely no charge to blog for us! We want to draw as much traffic to our site as possible. We believe the more bloggers, the better!
---
If you would like to blog for Bare Naked Reviews, please fill out the following form:
---
You too can get products for FREE or deeply discounted prices in exchange for blogging. See the list of review sites below. If you decide your interested, please use my links so I can get rewarded also…It's a win, win!
We do not encourage you to post reviews on Amazon for discounted or free products. We personally choose to not review discounted or free products. Please read Amazon's terms and conditions when it comes to reviews. Amazon is very strict about their review policy. If you don't comply, they could delete your reviews or even your entire account! So, no cheating! View their policy HERE
Amazon Review Trader:


Amazon Review Trader has been my most eventful review site. I was approved to review a product almost immediately! ART has the most products to choose from than most other sites I've visited. Sellers, you can also join Amazon Review Trader to submit your products for reviews. Please use the link provided to sign up to become a reviewer for ART – be sure to tell them I sent you! Click HERE to start your Amazon Review Trader journey
Amazon Review Club:


Amazon Review Club ranks right up there with the best review websites available. They have a large selection also. They don't seem to have as many freebie offers, but there's tons of deeply discounted products. Click HERE to start your AMZ Review journey
Give Away Service:


This is a quaint little website with not nearly as many products as other sites. The sellers seem to expect the reviewers to meet a little tougher criteria than other sites as well. There are still some great deals to be had on this site, though. Click HERE to start your Give Away Service journey
Elite Deal Club: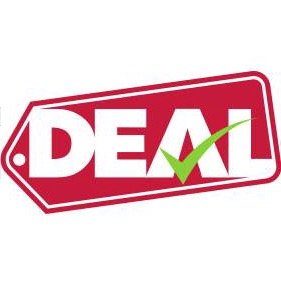 Elite Deal Club seems to run into technical issues pretty often. I'm not sure their server can handle all the traffic they're getting now. But if you can get on there and catch their deals as soon as they list them (usually 2 p.m. eastern time), you can catch some pretty awesome deals like drone helicopters for $10! Click HERE to begin your Elite Deal Club journey
Review.directory:


I'm still trying to figure this site out. I think it's based mainly in the UK, but they are seeking reviewers in the US and Canada also. It seems their correspondence is based solely through email. I've not actually done a review for them yet. I'm personally more comfortable with actually seeing the products online and shopping on my own. But here's the link if you'd like to give it a try: Click HERE to begin your Review.Directory journey
Deal Go! Go! Go!


I haven't personally used this service as they've yet to have anything to catch my eye. The site seems to have quite a few products, but I don't like that they don't have filtering capabilities. You decide for yourself. Click HERE to begin your Deal Go! Go! Go! journey
Reviewer Group
This is a newer site that doesn't have a ton of products but what they have is pretty nice. The thing I like most about this site is that it tells you on the product preview whether you are responsible for shipping charges or not. I do not like when product listings aren't clear, and you request the code only to find out you have to pay for shipping. Check it out HERE
Secret Deals Club


This service emails you beginning at 10 a.m. Eastern each day with their deals. I've only recently discovered this site, so I'm not sure of their selection. See what you think by clicking HERE
Shop with Reviews


Although this site has a few things to chose from, it also has more than a few technical issues. It seems like there's some sloppy code going on, but that doesn't mean they don't have good deals. Look for yourself HERE
Amazing Deals Group


I've personally not joined this group because it has some bit about earning Deal Coins. I believe in making things as simple as possible. This just complicates things to me. You can decide for yourself by clicking HERE
True Opinion


This is a quaint little review site with a couple of features that I like. It tells you the discount on the product preview page, and it offers a filter to let you gauge the amount of discount you're looking for. See what you think by clicking HERE
I Love to Review


Honestly, I'm not to impressed with this site. I've been with them over a month and have had only 1 product offer. They send out offers via email. There's no products to browse. Doesn't really feel like I'm getting to shop. But, it may be right up your alley. See what you think by clicking HERE
I Review Home



This site is very much like the first couple of AMZ sites I mentioned. One awesome thing about this site is that it has a mobile app! That makes it so much easier to shop from your phone. See their deals HERE
Review Kick


From what I can tell, this review site doesn't seem to have a lot of freebies, but it does have several offers. View their selection HERE
Tomoson


Tomoson is a pretty hardcore review site. They have high standards, and their dashboard is quite fancy. There's a reviewer stat area that shows sellers what your reach is. The more people you reach, the better. The sellers on this site generally expect more than just a review on Amazon. They may want blog posts, Instagram posts, tweets, Facebook shares and more. If you think you're up for the challenge, click HERE
RateZon


RateZon is a mediocre site – it seems a bit busy to me. Their selection is pretty limited also, but once in awhile you can find a good deal on here. Word of warning: don't order the wrong product because if you make a mistake and/or try to cancel your order, they get snarky. See what you think HERE
Snagshout


Snagshout starts you out slowly allowing you to only choose one item to review in the beginning. You have to earn their trust. I can respect that. Their product selection can be viewed HERE
On top of all the review websites, there's also a ton of Facebook sites that offer review requests. Here's a few:
Neon Lights Reviews

Prime Reviewers

The Review Crew

R2R Chatterbox

OG AMZ Products & Reviewers

Honest Review Group

US Amazon Reviewers

Amazon Free Products Review Group

Top Amazon Review Club

Karmas Reviews

Global Top Amazon Reviewers

Nevermore Reviewers

Above and Beyond Reviews

AMZ Products Reviews

Amazon Reviewers Group

MC Reviewing

Reviews 4 Success Reviewers

Amazon Top Reviewers

Amazon Global Reviewers

Rockin Reviewers Club

Reviews to Riches

Amazon Review and Discount
If you would like to add your website or Facebook page to the list, please leave a comment below.